10 Pictures Of Emma Stone Without Makeup
Emma Stone's no makeup looks are proof she is a skin care enthusiast and natural beauty.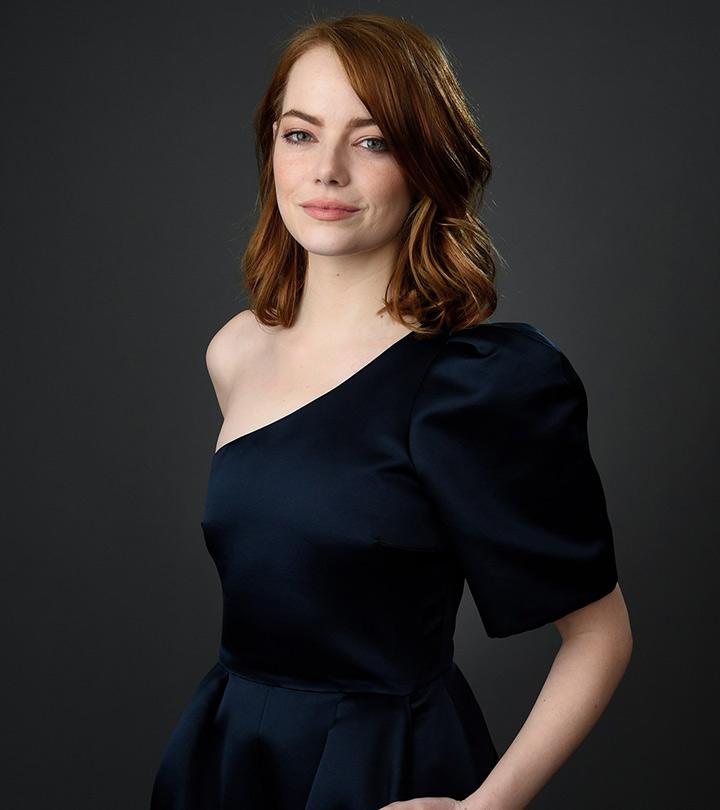 Looking at Emma Stone without makeup is like a dream. The Academy Award-winning actress is not just a Hollywood A-lister but also an avid skincare enthusiast. During The Amazing Spider-Man press tour, her co-star Andrew Garfield stated that one of Stone's annoying obsessions is skincare. No doubt the actress looks gorgeous and perfect without makeup.
Now famously known as Emma, Emily Jean Stone has always been a dynamic personality. She got her big break during the VH1 show In Search of the Partridge Family (2004) and went on to do memorable roles in films like Zombieland (2009) and Crazy Stupid Love (2011). Emma's green eyes, husky voice, and clear skin have always inspired her fans and drawn them to her beauty. Her goofy yet bold personality has won the hearts of teens and adults worldwide. She has also been defined as hot and sexy in FHM and Maxim magazines. Apart from playing the prominent role of Gwen Stacy in the 2012 Spider-Man reboots, she has also landed significant roles in important movies such as The Help (2011), Birdman (2014), Battle of the Sexes (2017), The Interview (2014), and more. She won an Oscar for her outstanding performance in the beloved musical La La Land (2016), alongside Ryan Gosling. Her recent Disney film Cruella (2021) received positive reviews from critics.
Trivia
1Emma Stone uses coconut or argan oil, brown sugar, and baking soda as part of her skincare routine. These ingredients help remove dead cells and keep her skin soft and smooth.
Swipe up to check out some of her no-makeup outings!
Emma Stone Without Makeup Pictures
Look at the top 10 pictures of Emma Stone without makeup.
1. Emma Goes Shopping:
This is Emma Stone in her usual style without any makeup, sipping a hot drink to beat the cold New York winters. Dressed in black outfit, with a hood on her head, Emma looks like a regular New Yorker.
2. On A Drive:
This picture spots Emma Stone stepping out of her hotel in Boston, Massachusetts and heading towards her car. Without any makeup, her skin appears clean and the freckles add more points to her beauty. Emma recently added an Audi Q5 Hybrid SUV to her cars selection.
3. Casual Style:
Unlike other Hollywood celebs, Emma Stone likes keeping a low-profile. Even this barefaced look, makes her look even more stunning. Dressed casually in jeans and top and with absolutely nothing to hide, in this picture Emma Stone without make up is seen posing willingly for the picture.
[ Read: Bollywood Actresses Without Makeup ]
4. Casual And Chic Style:
Emma Stone is one of those naturally beautiful Hollywood stars who do not need make up to look dazzling. Dressed in her casual skinny jeans, Emma steps out of her favorite hair salon in Los Angeles. Sporting a messy hair look in this picture, Emma looks effortlessly chic.

5. Hot Yet Simple:
Checkout this lovely picture of Emma Stone without makeup. Her natural good looks are a proof that she does not require outside help to make her stunning. Dressed casually with her Michael Kors bag, phone and car keys, this young lady is surely in for some good drive.
[ Read: Top 10 International Makeup Artists ]

6. Surfing Her Way:
Emma Stone is one of those Hollywood stars who never hesitate to make public appearances casually. In this picture she is shown surfing at the beachside. Even without a touch of makeup, Emma Stone can look breathtakingly beautiful.
7. Beat The Winters:
A young Hollywood actress who shot to fame at an early age, Emma Stone wears her carefree attitude even when she steps out in public. This is her picture wearing a brown overcoat to shield her from cold winters. The winter chill makes her look even prettier.
8. Simple Yet Stylish:
Wearing a grey t-shirt on jeans, Emma stone sans make up looks even more beautiful, the way she is on the red carpet. With her hair tied up and few strands falling on her forehead, she is at a recording studio to give her best shot. Her natural beauty is enough to woo her admirers.
[ Read: Hollywood Actresses Without Makeup ]
9. Lost In Her World:
Emma Stone is carefree person who lives her life her way. She doesn't let her screen presence ruin what she is off-screen. She is one of those celebrities who can be easily spotted without any cosmetic touches and still look stunning. Wearing a woolen cap, this picture of Emma Stone no makeup shows her to be lost in her own thoughts.

10. Smiling Beauty:
With her freckles and heartfelt smile on full display, Emma Stone is beauty at its epitome. Her witty personality is an add-on to her flawless beauty. She does not stardom ruin her next-door girl charm.
Did You Know?
Emma Stone had used emu oil as a moisturizer to keep her skin soft but discontinued it due to an allergic reaction.
Emma Stone's big and beautiful eyes always do the magic. Cool and confident, she knows how to carry herself. These photos of Emma Stone without makeup also play a positive role in the lives of many who do not wish to wear makeup but are also looking for that necessary push to be able to flaunt their no-makeup look. So, if you are among them, take your inspiration from this article to give your skin the love it deserves instead of constantly exposing it to heavy makeup products.
The following two tabs change content below.