10 Best Elegant Hairstyles For Long Hair To Try In 2023
Flaunt your beautiful luscious tresses with a different look every time.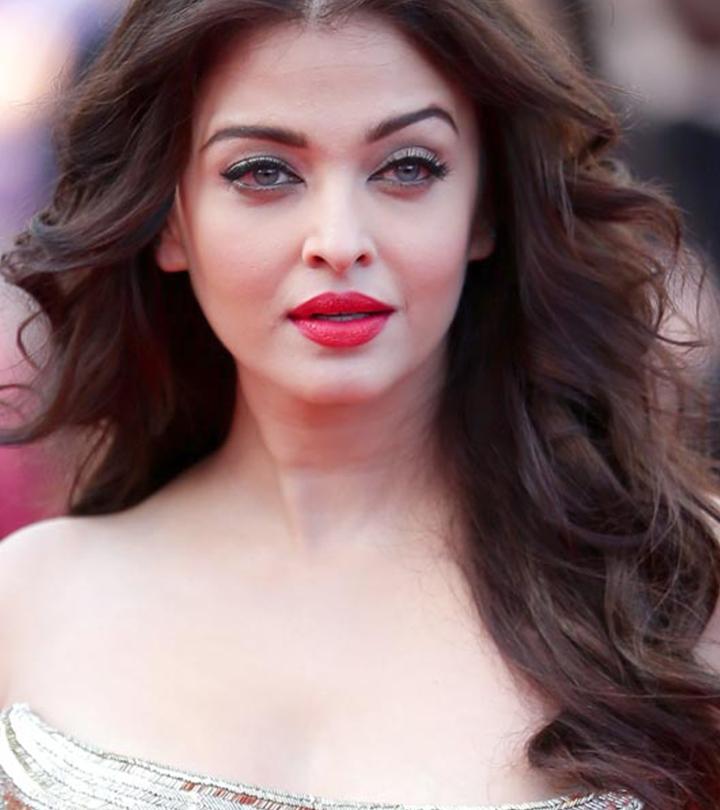 Hairstyles for long hair are easy to find, but only you know what will work for your hair type. Long hair is a cherished goal. If you possess gorgeous hair, check out these top elegant hairstyles for long hair rocked by celebrities that will help you flaunt it better. Keep scrolling to know how you can best flaunt your Rapunzel hair!
Before You Get Started
Bangs are a great way to transform your long hair look without chopping off your tresses.
A sleek ponytail or center-parted straight hair is the easiest way to glam up your long hair look.
Tie your hair in an updo if you are wearing a high-neck dress, and leave it loose if you are wearing something low-cut.
Best 10 Elegant Hairstyles For Long Hair:
Before we deep dive into these graceful hairdos, here's a word of advice! Expert hair stylist Jessica Shults, with over 20 years of experience, says, "If long hair is your ultimate goal, you need to take excellent care of your tresses so they can be as strong, healthy, and shiny as possible. Brush your hair gently, use products to replace moisture or prevent moisture loss, and reducing how often you use heat tools are some ways to keep your hair in prime condition so it always looks gorgeous."
Whether straight long hair, wavy or curly long hair – when given an elegant hairstyle, it can help you look graceful and charming while being chic and fashionable at the same time. Here, we present to you the top 12 Elegant hairstyles for long hair that you can gain inspiration from:
1. Kate Middleton's Classy Long Layered Hairstyle:
The lovely Duchess of Cambridge, who is always the center of all attention and a true trendsetter in her own right, was seen sporting this classy long layered hairstyle at several formal events. With those beautiful bouncy soft waves gently rolling down and her angelic smile, she is what we may call "elegance personified".
2. Aishwarya Rai Bachchan's Splendid Soft Wind-Blown Tresses:
Considered to be one of the world's most beautiful women, she has been seen flaunting a number of elegant long hairstyles over the years. From long wavy cuts to cascading curls, no matter which hairstyle she sports, breathtaking is what she always appears to be.
Her soft wind-blown dark brown tresses add to her eternal charm and elegance.
3. Nicole Kidman's Chic Straight Long Hairstyle:
The Oscar-winning actress always carries herself with grace and her hairstyle too is testimony to her impeccable sense of style and refinement. Here she looks drop-dead gorgeous in her chic straight sleek long hairstyle.
4. Taylor Swift's Elegant Airy Waves with Forehead Fringe:
Light yet romantic, airy yet elegant and fashionable – Taylor Swift's ruby red lips and lovely long wavy hairstyle with that forehead fringe helped her exude the desired oomph so effortlessly at the Z100's Jingle Ball 2012 in New York City.
Stylecraze Says
A full fringe is the best option for those with an oval face shape or long forehead.
5. Demi Moore's Enticing Signature Hairstyle:
With those beautiful dark lustrous locks, Demi Moore shows us that her signature style is failproof. She loves to wear her long hair down and keeps it simple yet elegant.
6. Kim Kardashian's Elegant Long, Sleek Dark Ponytail:
She has been seen sporting this chic look time and again – all her hair neatly pulled back into a simple, long sleek dark ponytail. What with that leopard printed dress, subdued makeup and stylish earrings, she surely made heads turn!
7. Rihanna's Laid-back Charming and Glamorous Hairstyle:
The bold and the beautiful meet their perfect blend in Rihanna's laid-back natural yet charming and glamorous hairstyle at the 2013 Grammys.
8. Jessica Alba's Mesmerizing Side-swept Curls:
One of my favorite looks from the 2013 Golden Globes – the lovely Jessica Alba appears even prettier as she flaunts this elegant and alluring long hairstyle.
Stylecraze Says
Secure your hair in place with bobby pins, and always use pins that are the same color as your hair.
9. Aditi Rao Hydari's Delightful Loose Curly Brown Locks:
The 'Murder 3' girl raised the glam quotient at a special screening of the film in this gorgeous maroon dress, minimal accessories and her beautiful loose curly brown locks, pinned back at one side did the rest.
Needless to say, in this look she exuded elegance, class and appeal effortlessly.
10. Deepika Padukone's Graceful and Alluring Hairstyle:
This ravishing beauty did not stop at just being the brand ambassador for the "World's Best Hair" campaign but made sure that she lends us dollops of inspiration for getting those lovely long tresses!
Her hairstyle seems to speak volumes about her personality and lends to her natural grace and appeal.
Infographic: Steps To Maintain Shiny Long Hair
We tend to be in awe of celebrities who flaunt their elegant shiny long hair in front of the cameras. In fact, you can choose from multiple hairstyles for long hair the next time you step into the salon. But how can you maintain it? The good news is – maintaining shiny long hair does not have to be so difficult. The following infographic can show you how.


Girls have a lot of events to dress up for and your regular casual hairstyle might not work. You want a hairstyle that looks elegant, stylish, and suits your dress' fashion statement. You do not want your dress to out stage your hair or vice versa. Another thing to keep in mind is trends. All girls want to keep up with the latest trends, it is only natural you want to be on top of your A-game. So, to help you have the best formal experience, scroll up to check out some surreal elegant hairstyles. You will want to try them out even if you do not have an upcoming event.
Images: Pinterest. Glamcheck