All About Acrylic Nails
The good, the bad, the ugly - know it all before getting your acrylic nails done.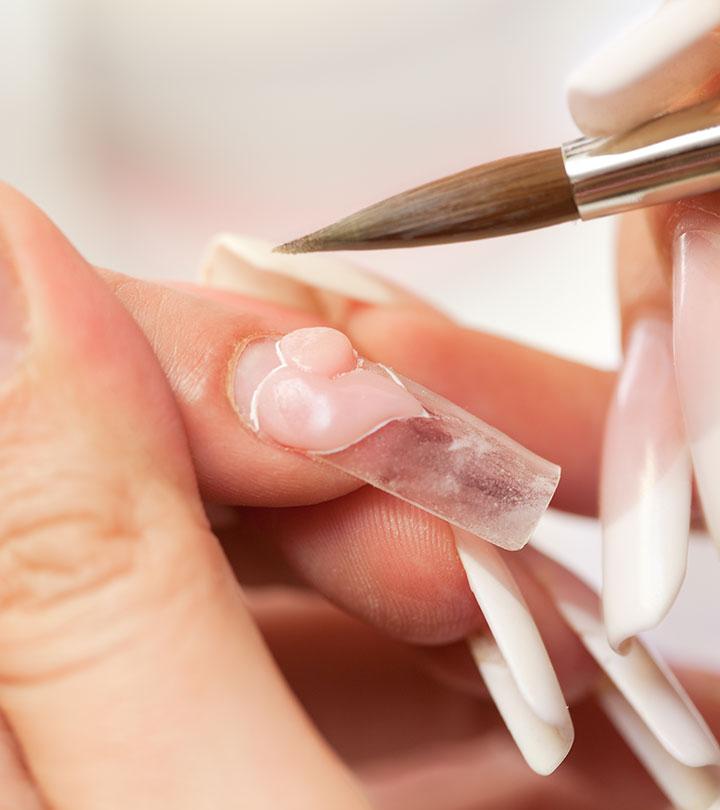 Acrylic nails, aka fashion nails, are ideal if you have non-existent nails or poorly structured nails. These nails mimic the appearance of natural nails. However, before getting them done, you should be aware of the pros and cons of acrylic nails.
Acrylic nails are for you if you want to attend every special occasion or wedding with stylish nails or appreciate well-groomed and manicured nails. In the 21st century, anything is possible. So go for it, don't hesitate!
Experts say it is recommended to get acrylic nails done by a professional because you can not do it smoothly at your home. Moreover, it needs special training to be done. So, you should only attempt it at home if you are a manicurist or trained expert.
Trivia
A dentist named Fred Slack created an artificial nail in 1954 as a temporary substitute after breaking his fingernail while at work. He and his brother, Tom, patented a successful version of their invention after conducting tests with various materials to refine it. They then established the company Patti Nails.
If you are enthusiastic to try these nails once, check out the step-by-step guide of applying acrylic nails, along with the pros and cons. Keep scrolling to read more!
Pros And Cons of Acrylic Nails
Pros
Acrylic extensions are suitable for women with brittle and weak nails.
Acrylics are good for women, who have a bad habit of chewing their nails as they are very hard to chew off. What better way to ward off an unwanted habit than making the damaged area as pretty as possible?
Acrylic nails have been around longer than their counterparts, so, most nail technicians at salons and spas have a lot of experience about how to apply and remove these nails. You don't have to worry about side effects as such.
They are cheaper than their counterparts. The lighter on the wallet, the more the happiness. Agree?
The primary benefit of acrylic nails is that if one of them breaks, it can be fixed at home by using the right tools. You don't have to spend a bomb again to get them rectified.
They last longer than gel nails.
Cons
They can damage your natural nail underneath, and it can be hard to grow out your nails with acrylic over them. Also, damaged nail is a breeding ground for fungus and bacteria.
As Acrylic nails are artificial enhancements, they present a fake look. You need a very talented technician who can apply your acrylics as close to natural ones.
Application of acrylic nails involves the use of strong chemicals and formation of fumes. Some women may have an allergy to such substances.
You need refilling every month which means extra expenditure.
Now, let's look at the steps to be followed to apply these nails.
How To Apply Acrylic Nails?
Step 1: Prep The Nails
Always start with clean nails. Providing a smooth base helps the acrylic material to go on better. Remove any nail polish and push back the cuticles.
Step 2: Trim Nails
The manicurist will probably trim and file your nails while leaving a few millimeters so that the nail extension can be stuck.
Step 3: Buff Nails
She will then buff your nails so that the surface of your nails are a little rough. This rough surface makes it easy for the acrylic to stick to.
Step 4: Nail Primer
A nail primer would be used to remove any remaining moisture and oil from the nails. Use a cotton swab with acetone to clean the nails and then apply the primer over the nails. Some of the primers contain an acid called methacrylic acid. Be careful as it may burn. You can also use the acid-free primer if you are unsure.
Step 5: Application Of The Tips
This is where the actual application begins. The tips would be filed according to your nails and will be applied with glue to your real nails. The glue should not touch your skin. The nail can be cut and sized according to your specifications.
Step 6: Prepare The Acrylic Material
The acrylic liquid would be poured into an acrylic dish and some of the powder into another dish.
A word of caution: The fumes are strong while using acrylics so this should be done in a wellventilated area.
Step 7: Pick Up the Acrylic With The Brush
The manicurist will dip the brush all the way down into the liquid. Make sure there are no bubbles. She will brush any excess liquid against the side of the dish to prevent it from dripping. Then, she will run the brush against the powder so that you get a moist ball. This is the material which is to be spread on the nail.
Step 8: Apply The Mixture
Without touching the cuticles, she will apply the mixture over your nails and smoothen it out as it is being applied. The transition between the tip and your natural nails should be smooth. Apply another layer if required.
Step 9: Let It Dry
It should take about ten minutes to dry. Once this is done, buff and file the nails to make them smooth.
Step 10: Finishing Touches
Your nails are ready to be painted!
StyleCraze Says
You can select any nail paint, including glossy, matte, and metallic colors. However, make sure the nail paint is acetone-free, as this will shorten the life of your acrylic nails.
[ Read: 50 Stunning Acrylic Nail Designs That You Should Try ]
There are a few things you would want to consider before getting acrylic nails. Let's check them out.
Things You Must Remember When Getting Acrylic Nails
Keep Your Nails Healthy: It is extremely important to keep cleaning your nails. Especially since there is an entire layer covering your real nails. Make it a point to regularly clean your acrylic nails. Use a soft bristle brush under and around the nails to clean hard dirt. Then use a cotton swab with some alcohol to clean around the cuticles and under the nails.
Find Yourself A Regular Manicurist: Finding a manicurist that you can regularly go to makes life so much easier. She will understand your concerns, and since she knows your nails and your problems, you can save time trying to explain.
Keep Your Nails Dry: Whenever you wash your hands, dry them completely! If you leave them wet, there are chances for your acrylic layers to lift and also a fungal growth! Wear gloves if you are doing the dishes.
Oil Your Nails: Dry nails can break easily. Use a neutral oil such as rapeseed oil to keep them moisturized.
That's all about acrylic nails.
Make sure you are very much thorough with the various pros and cons of acrylic nails before you for them. Get your acrylic nails done by a professional manicurist, as it can be a hassle to do them on your own. Also, always clean your nails after the procedure is over since you would definitely not want any dirt or germs to cause complications later. Acrylic nails are long-lasting and if done in the right way, they look gorgeous, make your nails appear well-groomed, and enhance the overall appearance of your halnds. Go ahead and give it a try.
Frequently Asked Questions
Do acrylics ruin your nails?
Prolonged use of acrylics will weaken and stain your natural nails. Additionally, poor application and removal of acrylics can leave your nails thin and brittle.
Is acrylic better than gel nails?
Acrylic nails are sturdy and have a more creative scope. However, gel nails last longer without chipping and may also be healthier for your nails as they do not contain toxic chemicals like toluene or methyl methacrylate. Consult a professional and understand your options before choosing the one that is suitable for you.
Do acrylics help your nails grow?
No, acrylics are not capable of making your nails grow.
The following two tabs change content below.